VILLAS OF CHAMPIONS GATE
The condo hotel units in The Villas at Champions Gate will be an extension of the successful Omni Orlando Resort, a new 730-room hotel that opened in the fall of 2004. Owners and guests in the condo hotel will have the privilege of using all of the Omni Orlando Resort's amenities, including the 10,000 square-foot European-style spa, three pools and upscale dining at Zen, David's Club and Trevi's. Guests can take advantage of the world headquarters of the David Leadbetter Golf Academy as well as the two Greg Norman-designed golf courses on property.
Villa owners will have the option of placing their units in a rental program to be managed by Omni Orlando Resort when they are not using the units. The villas will expand on a popular market for Omni business and vacation guests.
"We've seen great demand for the resort's 30 suites and the new condo hotel units will provide a wonderful setting for families and golfers looking for spacious accommodations," said Andy Papoutsis, vice president and general manager of the Omni Orlando Resort. "Many golfers, especially those traveling in small groups prefer the comforts of the villas-style condos. The Villas at Champions Gate will give the feel of a private residence with all the sensible luxuries of our resort."
Champions Gate is home to the world headquarters of the David Leadbetter Golf Academy, the new Omni Orlando Resort at Champions Gate, a flagship resort for Omni Hotels, and two championship golf courses designed by Greg Norman. The community is also host each December to the nationally televised Father/Son Golf Challenge, which pairs up major championship winners with their sons.

BANDON DUNES
2 BED 2 BATH PLUS DEN 1424 SQ.FT.
STARTING AT $569,900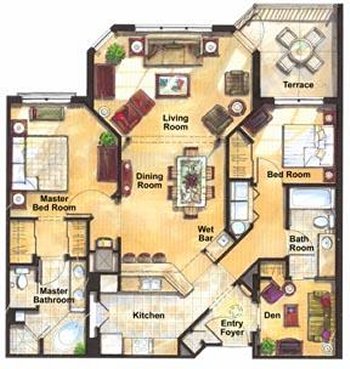 PACIFIC DUNES
3 BED 3 BATH PLUS DEN 1741 SQ.FT.
STARTING AT $579,900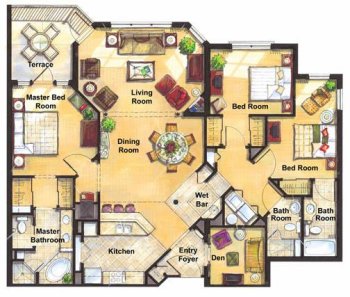 ST.ANDREWS
2 BED 2 BATH PLUS DEN 1530 SQ.FT.
STARTING AT $613,620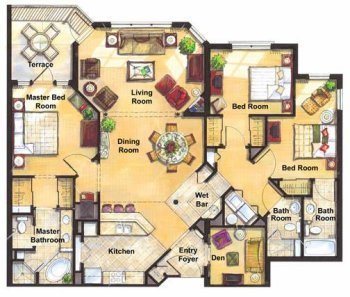 TURNBERRY
3 BED 3 BATH PLUS DEN 1879 SQ.FT.
STARTING AT $623,620