REGENCY SUITES AT LAKE BUENA VISTA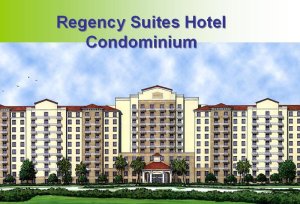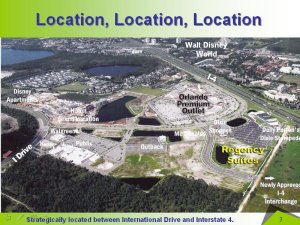 The Regency Suites Resort Premier Hotel Condominium definitely deserves a serious look by investors. Location is one of the many things that Regency Suites has to offer. Located adjacent to the Orlando Premium Outlet Mall and a short drive away from any of the Orlando theme parks makes Regency Suites very desirable. The ability to golf at over 100 golf courses, view Cirque du Soleil, fish, and indulge in an exciting night life are only the tip of the iceberg that is Orlando.
326 units with 640 sq.ft executive units offered with one and two bedroom residences.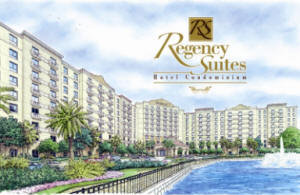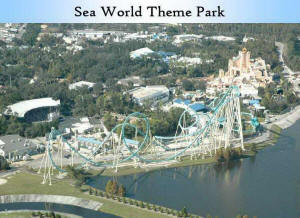 "Regency Suites" is a planned 325-unit, luxury, fully amenitized, hotel condominium located on over 5 acres of land, strategically located in the heart of the "Golden Triangle" of Orlando. The Golden Triangle connotes the area of Orlando which includes such world-class attractions as Disney World, Sea World and Universal Studios as well as the Orlando Convention Center, the second largest such facility in the United States.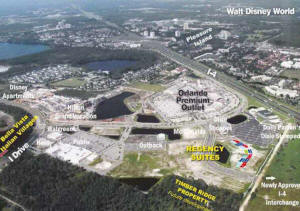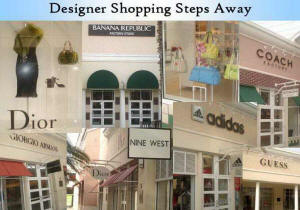 The suites are decidedly contemporary in design, boasting granite countertops, European-style wood finish cabinetry, modern fixtures, stainless steel appliances and flat-panel TV's
The prices of the suites include all furniture, fixtures and equipment. Full ownership is evidenced by a deed conveying full title to the Unit and a Bill of Sale, which lists all of the personal property that is conveyed to the Unit purchaser
Regency Suites will be managed by Buena Vista Hospitality Group
FEATURES
Elegantly designed suites
Fully furnished and equipped
Flat-panel HD televisions
DVD and digital cable
High-speed Internet access
Business Center
Plush landscaping
Beautiful lake entrance
First-class appliances
Granite countertops in kitchen and bathrooms
AMENITIES
Elegant lobby and reception area
Concierge service
Swimming pool
Room services
Conference/meeting room space
Fitness center
Valet parking
Daily maid service
Close to many world class golf courses
Other services available
UNIT C SAPPHIRE STUDIO
1 BED 1BATH 636 SQ,FT,
STARTING AT $262,000
RUBY UNIT A
STARTING AT $365,000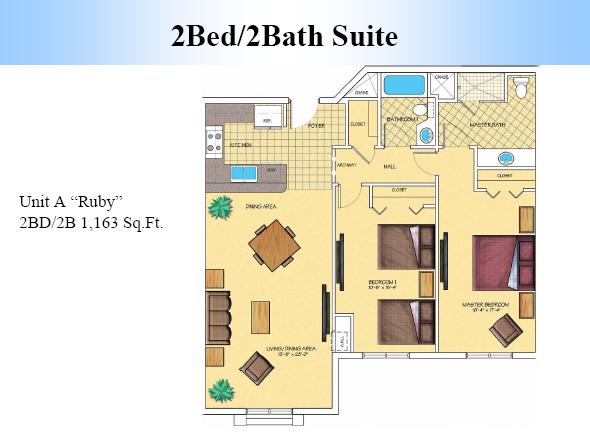 OPAL UNIT B
STARTING AT $379,000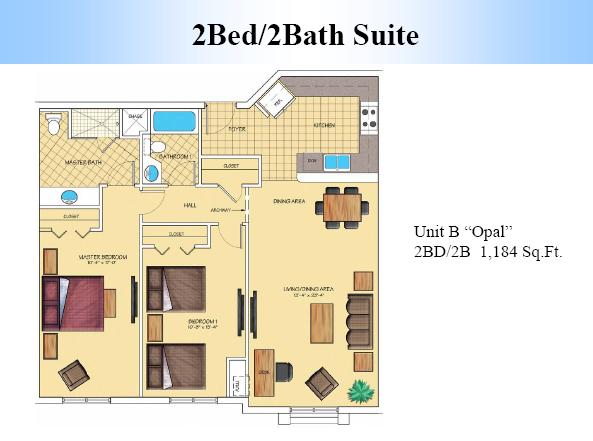 OPAL BHC (A)
2 BED 2 BATH 1184 SQ.FT.
STARTING AT $379,500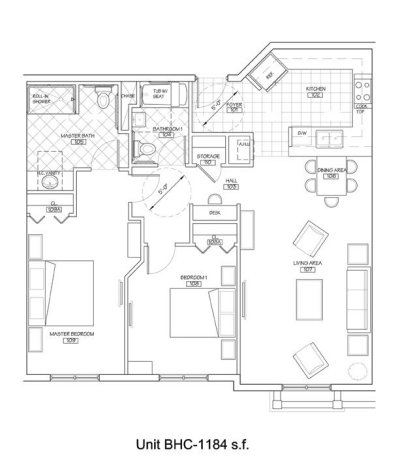 DIAMOND B-5
2 BED 2 BATH PENTHOUSE TERRACE 2608 SQ.FT.
PHASE 2 (ALL PRICES TBD IN PHASE 2)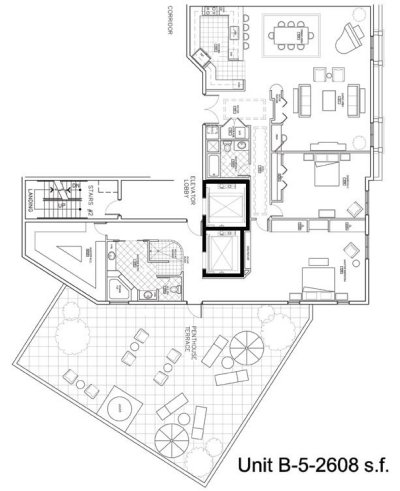 EMERALD B-1
2 BED 2 BATH 1319 SQ. FT.
PHASE 2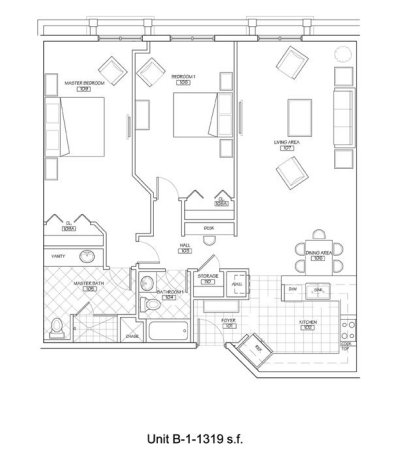 JADE A-1
2 BED 2 BATH 1076 SQ.FT.
PHASE 2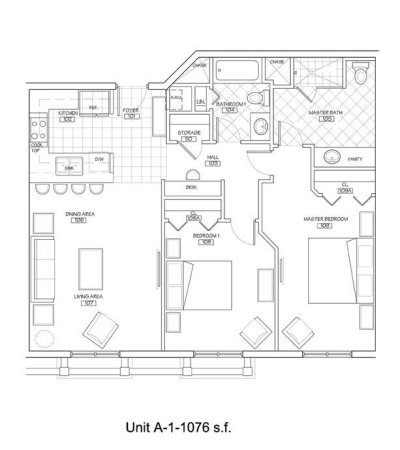 AMYTHEST B-3
1 BED 1 BATH 828 SQ.FT.
PHASE 2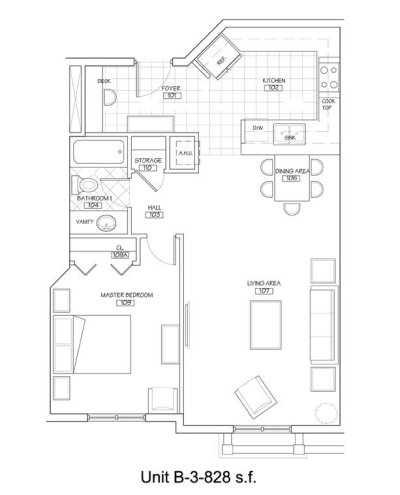 QUARTZ C-2
1 BED 2 BATH 701 SQ.FT.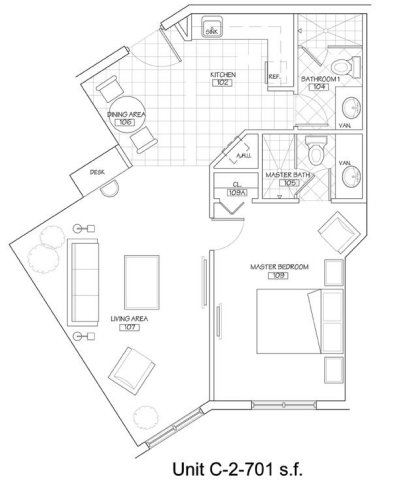 ONYX B-4
1 BED 1 BATH 672 SQ. FT.
PHASE 2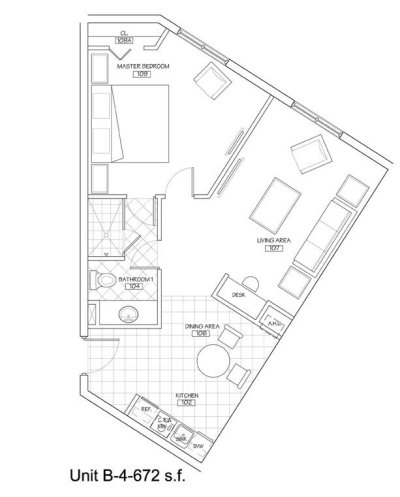 TOPAZ B-2
1 BED 1 BATH 650 SQ.FT.
PHASE 2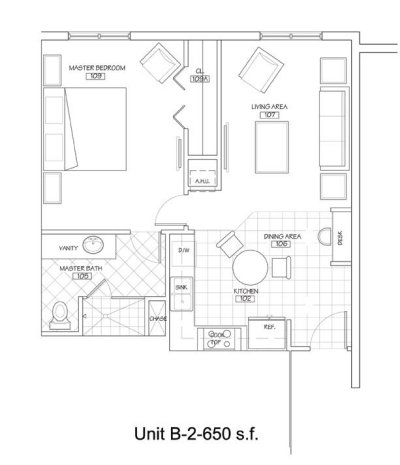 SAPPHIRE CHC (A)
1 BED 1 BATH 636 SQ.FT.
PHASE 2