FLORIDAYS
LUXURY CONDOMINIUM RESORT ON INTERNATIONAL DRIVE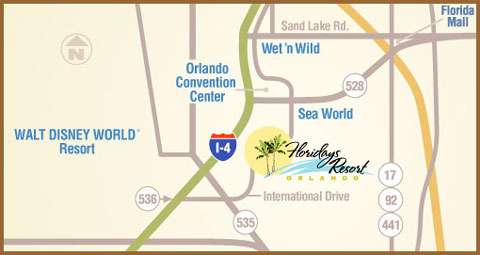 The Floridays resort will compromise 2 and 3 bedroom condominiums in six floor blocks. The condominiums will be tastefully decorated, fully furnished and even have pieces of art. Kitchens will be fully equipped. The lounge will have a large screen TV and games system. Each bedroom will have a TV. Broadband internet access will be available.
The high standards will be maintained outside the condominium with hotel-style check-in, concierge service, pools, childrens water play area, fitness centre, restaurant and market place.
This is a high quality, upmarket resort, in the very heart of Orlando.
Buildings B,C,D and E are now sold out. Building F has been released for sale. Construction is underway as of late Feb 2005.
Resort will be managed by Paramount Hospitality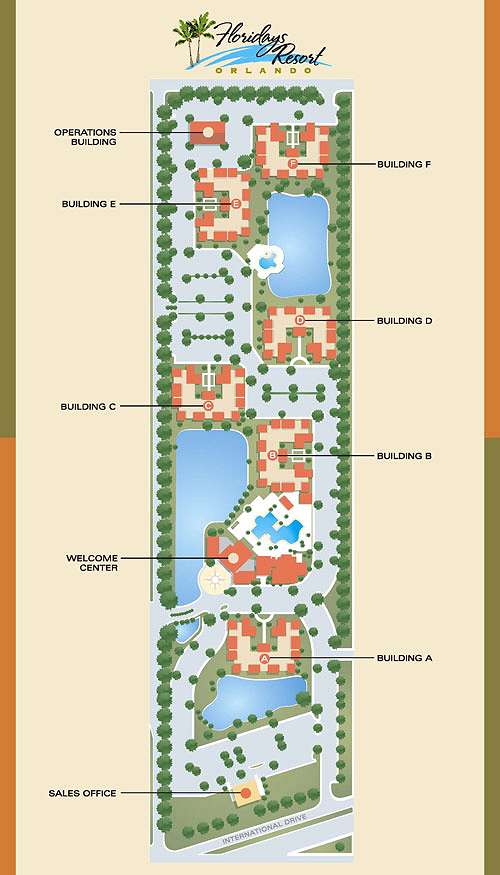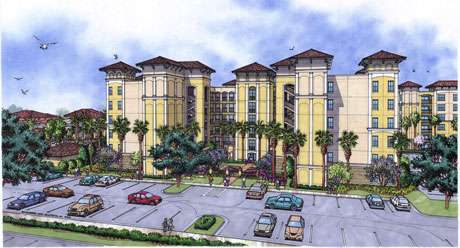 2 BED 2 BATH CONDO 1017 SQ.FT.
STARTING AT $305,400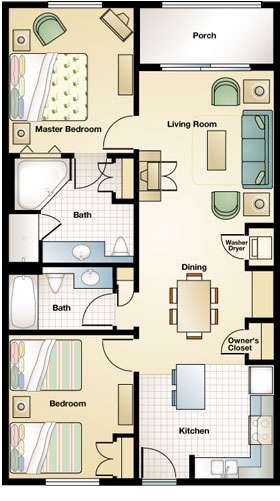 3 BED 2 BATH CONDO 1306 SQ.FT.
STARTING AT $351,200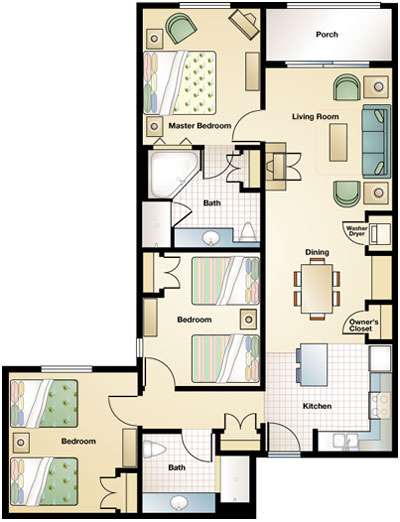 Price includes decorating, furnishings, fully equipped kitchen and home entertainment system. 70 sq.ft. balcony. Price is minimum and depends on unit chosen.
Inside the Floridays Welcome Center, you'll find a fully equipped fitness center, an electronic game room and a children's activity center. A restaurant facility offers casual dining and take-out options so you and your guests can enjoy convenient meals inside the restaurant, at poolside outdoor tables, or in the comfort of your unit. The facility also includes a marketplace that offers groceries, toiletries, sundries and other essentials for Floridays residents and guests.
A beautifully landscaped grand swimming pool complex adjacent to the Welcome Center features an expansive, open pool with lounge area and an adjacent deck for casual gatherings.
A water jet playscape and wading area for small children is located near the pool. A smaller, more private pool, especially suited for lap swimming and sunbathing, is situated at the opposite side of the property from the main swimming pool complex. A beach area near the pool is the perfect place to sunbathe or build sandcastles.