BLUE ROSE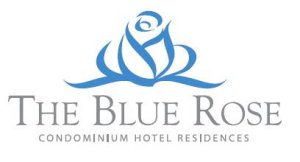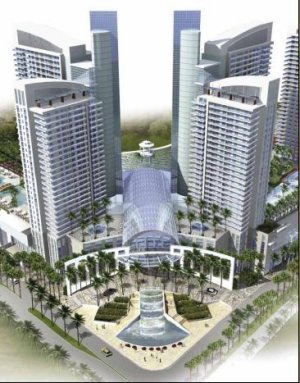 The Blue Rose Resort will give investors a level of opulence, sophistication and upscale amenities unsurpassed in the Orlando Florida investment real estate marketplace. This $850 million luxury condo hotel and resort property will change the Orlando skyline forever, soaring 41 stories on 13 incredible acres in one of the most sought after addresses within the exclusive, high demand "City Beautiful".
The Blue Rose is situated less than one mile from the entrance to Universal Studios, Orlando and only one-and-half miles from the brand new Orlando/Orange County Convention Center. The Blue Rose Resort will captivate the senses with over 1,300 luxurious investment properties, a 1,000-seat Broadway Theater, five internationally themed restaurants nestled along the scenic "Swan Lake Promenade," Day Spa, Conference Center with 75,000 square-feet of meeting space (seating up to 8,000 people) rooftop heated swimming facility. Grand lobby with Ceiling to floor glass window panes, lush green gardens all in a tropical motif with water sculptures throughout the grounds and much more...
The Blue Rose is the first of its kind in the Orlando Market, being introduced in three phases. Phase One to include 515 - one, two and three bedroom residences.
Impressive marble foyers complimented by ten-foot ceilings will lead to expansive living areas, handsomely appointed with distinctive designer furnishings. Sleek kitchens feature stainless-steel appliances, granite counter tops and European wood cabinetry. Serenely designed marble baths are complimented with oversized showers and Jacuzzi whirlpools.
UNIT A
1 BED 1 BATH 576 SQ.FT.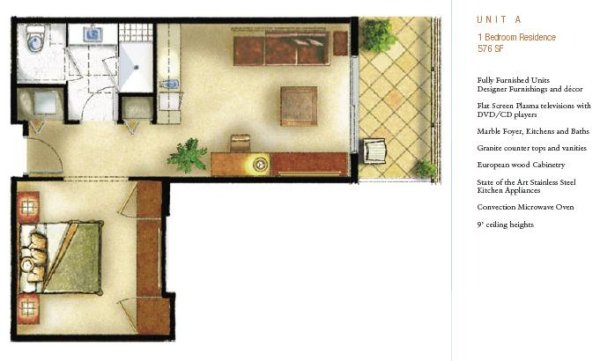 UNIT B
1 BED 1 BATH 795 SQ.FT.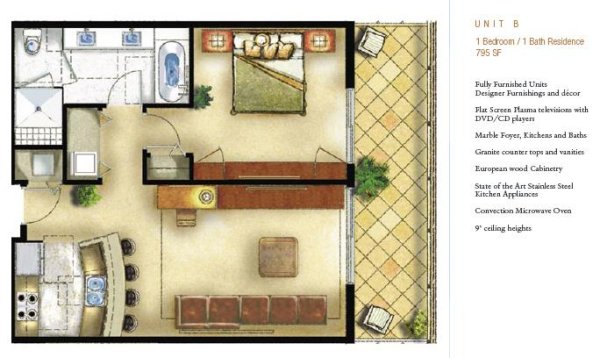 UNIT B2
1 BED 1 BATH 743 SQ.FT.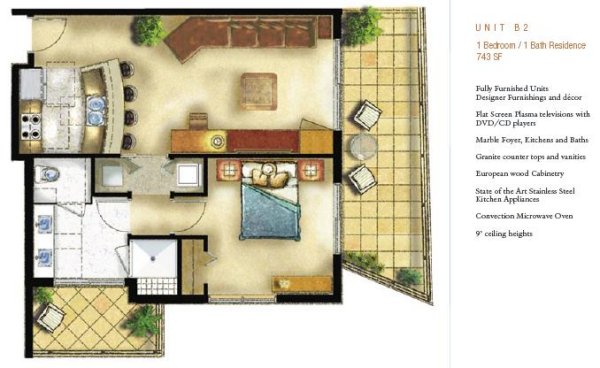 UNIT C
2 BED 2 BATH 1014 SQ.FT.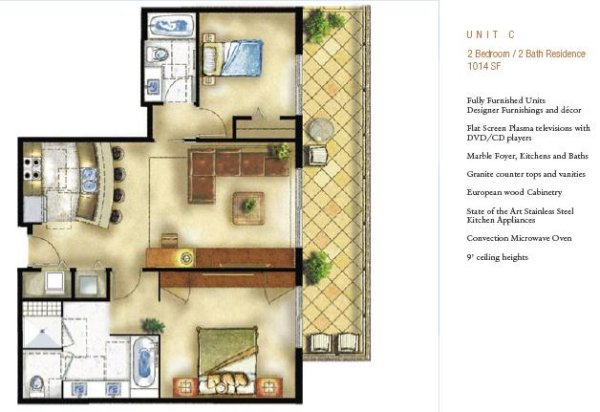 UNIT C2
2 BED 2 BATH 1007 SQ.FT.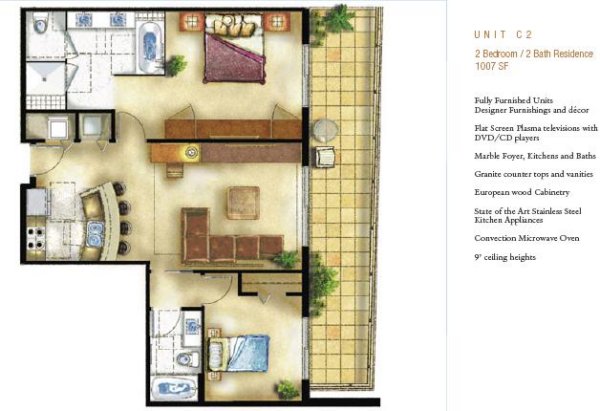 UNIT D
3 BED 2 BATH 1007 SQ.FT.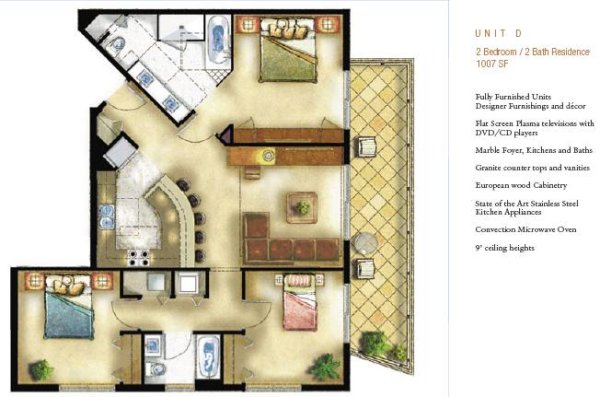 UNIT D2
3 BED 2 BATH 1270 SQ.FT.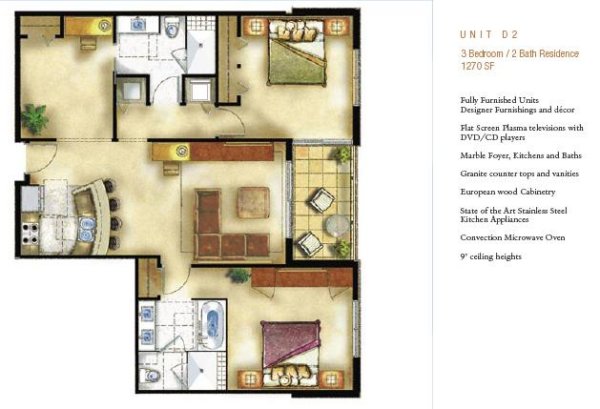 UNIT D3
3 BED 2 BATH 1292 SQ.FT.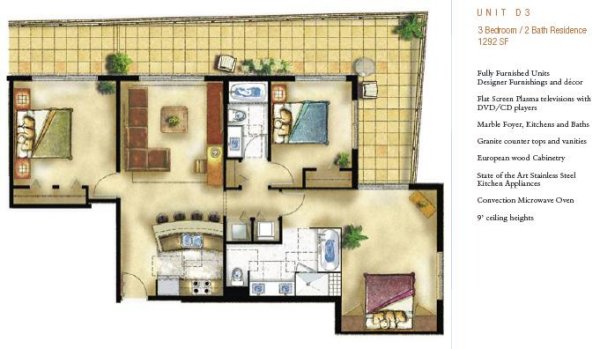 UNIT E
3 BED 2.5 BATH 1376 SQ.FT.